Large Memorial Card – 1091
100% Customizable. Add your own text and photos, move, rearrange and format anything you want.
Orders placed before 12pm CST Monday-Friday Print and Ship Same Day!
Orders over $50 qualify for free UPS 2-day Air shipping (overnight shipping available).
Our large memorial cards (front and back) are 5.5″x8.5″ (other sizes available).
Paper types available: 120lb MATTE card stock, 120lb GLOSSY card stock or laminated card stock.
Customization Options:
I will customize myself: If you select this option, you will click "Next: Customize online" after completing the drop down menus below. You will proceed to the online customization tool where you will edit the design by replacing the stock photos with your photos, and the placeholder text with your text.
Customize for me: If you select this option, you will complete the drop down menus below and add the product to your cart and checkout. Immediately after checkout you will see a form to submit your text and photos. Alternatively you can email your content to us. We will then setup your design and email you a proof, usually within a few hours (depending on what time of day you submit the content). Once you receive the proof you can request as many changes as needed until you are completely satisfied.
Large Memorial Card – 1091
Free UPS 2-day Air Shipping Included on all orders over $50 (overnight shipping is available). Orders are printed and shipped the following day after the order is placed. No need to wait for a designer, you can customize this design yourself with our online design tool! It's simple and easy. Just select the options below and click the "next" button to customize the design with your text and photos. You can also choose to have us customize the design for you. You also have the option to download the template and print yourself. Our large memorial cards (front and back) are 5.5″x8.5″. All memorial cards are printed on 110lb matte cover card stock or 110lb glossy cover card stock or you can select for them to be laminated.

Customer Reviews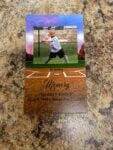 Absolutely beautiful memorial cards made for my nephew. I had a vision of what I wanted, put it together and sent to DisciplePress, they brought my vision alive. Great communication throughout, great price & super fast shipping! Would highly recommend this company A++++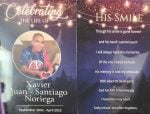 - Sheree McIntire
I can't even describe how impressed and grateful I am for Disciple Press. The cards for my son's memorial service are beautiful and high quality. They came in 2 days and are perfect. I will come here for all of my printing needs from now on. God bless this company and staff!
- Kathy Moore
The whole process of choosing, creating and delivery of Memorial Cards for my sister was outstanding. DisciplePress made everything so easy. I even had to make some changes after I was notified that the cards were being printed. I could only hope that changes could be made after this, but the convenience of the online chat (with Aaron) put my mind at ease. Aaron was very patient and took care of the corrections I needed right away. The delivery of the cards was prompt and they were beautiful. Although this is a time that none of us looks forward to, it's so comforting to know that DisciplePress is a reputable company that provides and delivers what it says it does.
- Virginia Harris
I was so impressed with the quality of the printing, the sturdiness of the paper, the speed in which the programs I ordered where printed and delivered and my overall satisfaction with the entire experience.
- Tiffany Hughes
I can not say how impressed I am with the customer service and the quality this company offers. The bookmarks I made for my father are beautiful and cost effective. I highly recommend using this company and will use them in the future.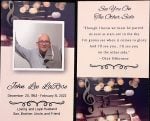 - Rhonda LaRose
After searching all the graphics, I still had not found what I wanted(music note graphic).I called customer service and they gave me the # for the graphic I wanted. Once I found it I was able to continue with my memorial cards for my husband. I found that I could not add that music note graphic to the back online, so I put a note in with my order at about 6 am Tues March 15,2022. I received my proof a few hours later. Approved it. And my cards were on my doorstep on Wed March 16th about 3 pm!! The cards are absolutely perfect just the way I wanted them. 10 stars all around...........great customer service and unbelievable turn around times! Thank you for such a great job and making one item on my list of things to do/get stress free Rhonda LaRose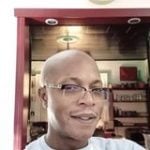 - Lucas-Rodriguez
I'm very very satisfied with service and the Funeral Program I received! (8 Page Funeral Program- 1098). Thank you and God bless you Aaron for your help!!
- Mer Zovko
I just received the Prayer Cards that I ordered from Disciple Press, and they are so beautiful! I am so grateful to this company for the professional way that they worked with me. There was constant communication throughout the whole process; each time I needed to change something, the designer changed it within minutes and sent me an updated proof to review, so I could be sure that the correction was done the way I wanted it to be. Also, the turnaround time on the order was perfect; the order was placed on a Friday morning before noon, and I received the cards on Monday, shortly after dinner. I truly can't express how happy I am with the finished product, and want to thank all the staff for helping to bring joy to our family at a sad time.
- Ruthann Mayer
During an emotional and stressful time of losing a loved one this was the easiest task I have had to do. I found this company by chance by searching on line and an angel must have guided me here. I am so impressed with this company the choices I had were endless the ease of submitting my order and picture lacked all the stress and confusion I expected but did not receive! I can not say enough good things. The response was immediate and the order processed within hours. Shipping was free and I received them the next day! Incredible! Thank you to Disciple Press!!
- Fred Hoffman
I'm totally impressed with the process to create a memorial card myself and the simplicity of ordering. I found the website easy to navigate and easy to create my own design. Once I was finished and submitted my order in the morning, it was immediately reviewed, and the printing process started. The cards were in my hands the next day and I must say the end result was exceptional! Thank you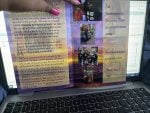 - Tiffiny Walker
I have no words to describe how thankful I am for this company. You made the process so quick and simple. I am so grateful that your website was user friendly and I had the option of creating the program myself or allowing you guys to take the lead. The price was absolutely the lowest, and trust me I did my research!! I completed my order on Monday night and received confirmation that my programs were complete yesterday afternoon 2/8/22 and received my programs today at 1:00pm!!! Talk about FAST. The programs are so beautiful and I even got a few extra. Thank you guys soooooo so much. I will definitely keep you guys in mind for all my future memorial needs. God bless!
- Kerri Lombardi
My experience with Disciple Press, in ordering Prayer Cards for my Father's memorial was excellent. In one of the most difficult times in my life, losing my Dad, they really made this process smooth for me. I ordered personalized prayer cards on the website. I was having some issues with adding a picture and wording, and the instant chat they have responded to my questions in 20 seconds! So, I was able to complete my personalization and placed my order on a Sunday- I received my order on Wednesday! Such a fast turnaround. I chose the free shipping option, and they Fedex'd my order. Thank you so much for the wonderful customer service, it's especially appreciated in tough times in the loss of a family member.
- Brandi Clark
Not only is the service easy to work with, but the customer service is astounding! Aaron, the support agent I worked with was amazing! Patient, helpful, and went ABOVE AND BEYOND! I cannot praise him enough! Definitely use this service!
- Alejandra Mejia
I have had a very difficult time with the loss of my mom. I wanted her service to be perfect. I found disciplepress through google and let me tell you I have never been so happy and excited with a purchase. I mean the quality and quick shipping and the product came out so beautiful. Thank you for making this loss make me feel that I am bringing only the best to my moms memorial service.
- Kimberly Collins
Thank you so much for the beautiful bookmarks! We originally purchased from the funeral home but they were awful! I went online and found your company. I want to thank you from my family your bookmarks certainly helped my family feel like we were honoring my Father.
- Adrienne Pollard
I loved this site!! The quality of the products or great, exceptional customer service, they respond in a timely and overall I have an excellent experience.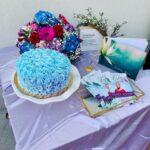 - Ashley Amey
I must begin by saying this company is amazing!!! This review is lengthy, however I had to highlight the experience for those considering printing with Disciple Press. My family was in need of high quality programs for a Memorial Service - we lost someone to the pandemic, and decided to do a service one year after my aunts' passing. Many of the print shops I knew of were out of business, so I decided on a google search. I couldn't have been happier, or more grateful for the customer service and the amazing final product. we received. If you are considering this company my advise is, don't think twice.! The design process is fairly easy for those who can utilize basic computer skills, and if you are not good at such things the company can step in and help you out. I worked on the program pretty late at night and forgot to add one detail after submission and payment. I frantically sent a text to the phone number provided, and received a response in minutes after, I was so surprised! I woke up early the next morning with an edit approval email for the addition, and a change from matte to glossy paper that I requested. Again I only had 2 days to work on this program, I submitted the order after 1:00 a.m. on Thursday April 1st with all the design and wording formatted already, sent a text and message regarding two updates; Received a text message response immediately assuring the changes would be made. The changes were made and my package was mailed out that same day, I received my package at 8:00 a.m. on Friday morning and the service was on Saturday April 3rd. Reliable, Resourceful, Ease, Efficient, an Quality. This company was truly a blessing to me and my family!
- John Santamaria
I'm so very pleased I came upon this company's website while do a search for memorial cards. The website was very easy to navigate and I chose to customize the cards myself. They came out beautiful and just as I had hoped. They were delivered in time as promised, which was very important because time was of the essence. I received so many compliments on how beautiful the cards were by family and friends. The funeral director liked them so much he asked me for the information so he could look into ordering from them in the future. This was a great experience during a difficult time. I highly recommend disciplepress.com for your printing needs.
- Maria O'Meara
I JUST opened my order for these cards and I was blown away!! They are amazing. The detail and resolution in the photo was really impressive and the paper quality was excellent. Thank you so much!!! Maria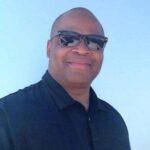 - BARRY JOHNSON
I lost my wife of more than 30 years this past weekend. I am finalizing her affairs. I was needing to prepare a program for her funeral. I made several calls and received several quotes. I did a Google search and came up with Disciplepress.com. To make a long story short I designed what I needed on their website, placed my order and the next morning I received my programs. I am completely satisfied and highly recommend. The final price was much lower than any other options. Thanks!
- Kathleen Boehmer
What an amazing company!! I could not be any happier with their product's ease of ordering, their selection of product, the end product I ordered and their delivery service!! This company really delivers! I am so used to companies giving sub-par service, I NEVER anticipated I would get it when I needed it...low and behold, I received the cards BEFORE I needed it!! AAAAA+++++
- T Garcia
I used their design system and created bookmarks for my mother-in-law's memorial mass. The system was easy to use and the result was beautiful. I ended up calling customer service with a question while awaiting order and they were responsive and quick. My order arrived early and I couldn't be happier with my experience. Highly recommend!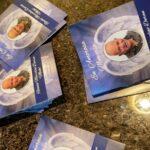 - Yajayra Marcelino H
Great quality and fast shipping, Thank you very much!!!
- Timothy Broadhead
Great products and fast shipping. The products I ordered came out great and I highly recommend using this company for anything you need!
- Joseph Batchelor
Extremely happy with the printed obituary/program. High quality and the priority overnight shipping was fulfilled. I was overly concerned that they would not make it in time due to the holiday, but they did and were better than what we expected. Ordered midday Thursday and the programs were delivered the next day on Friday and we are couple of states away. Support was responsive and extremely helpful. I would highly recommend.
- Suzanne Tanis
I am very pleased with the memorial cards I received from DisciplePress! The text and pictures look just like what was ordered and the colors are vibrant. I ordered the glossy laminated cards and they are sturdy and shiny. The order was placed on a Wednesday evening and the cards arrived at my home on Saturday via FedEx. Thank you DisciplePress and God bless you!
- Daphne Edgeworth Wilson
I just want to thank you and your staff for your professionalism and your patience during this difficult time. Lucy was a also a tremendous help on the phone calls that I made before I placed my order. The programs are beautiful and even better than we imagined. My dear brother was of the first in NY to pass from Covid, we are now just able to celebrate his life. Thanks again for an outstanding job, your, prompt responses and excellent communication. May God continue to bless you all and keep you safe. Sincerely, Daphne Edgeworth Wilson
- Anne McDonald
Lucy has been amazingly patient through the entire process of designing and ordering our prayer cards for our son's funeral. We had a hard time settling on what we wanted, but Lucy handled our grief and indecision with extreme care and helped coach us in the right direction. It seems like such a small detail, but I look forward to receiving what I know will be a beautiful tribute to our son. Thank you !!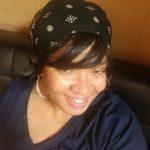 - Miss Gamble
Gifted! There is no other way to describe the work behind the programs received! Words cannot express the depth of our gratitude. Thank you Father God for this business and for the humble minded Christian's that work behind the scenes.
- Lorraine Mitchell
At a time of loss as well as memories of a loved one, so many things are being organized, as the time nears for a celebration of life, or in loving memory obituary brochures. I searched through many websites and came across Disciple Press. The representative was very understanding, professional, and helpful. My brochures reached in a timely manner, and the work done in such a short time was above amazing. I am very happy with the service provided by Disciple Press, and I would definitely recommend to many, as well as purchase other products offered by this outstanding company, Thank you for such great service. May God continue to bless your business.
- Maria Bido
I was searching online for two days for a specific Spanish Mary memorial card for my Grandmother and could not find it. I stumbled on disciplepress.com and Aaron and his chat box popped up. I explained what I was looking for and Aaron was so helpful and guided me on how I would be able to design the card with the pictures that I wanted. I easily placed the order and received a proof within minutes! I responded to the email with one tiny change and received an immediate response that the change had been made and my order was sent to print. I received my custom order less than 24 hours later and am EXTREMELY happy and grateful for the excellent quality and service! Will use again and definitely recommend!
- J. Gale Bennett-Harris
The family of Angelene E. Bennett truly thanks God for your extremely helpful assistance and professionalism. We will recommend your company anytime, anyplace and to anyone! Thank you for allowing God the Father, God the Son and God the Holy Spirit for using you to glorify Him in such a time as this. J. Gale Bennett-Harris
- Kimberly Silas
This is my second time using your services and even though my heart is heavy, I have nothing but praise for your products and staff. A few months ago, I lost my mother in law and Lucy (from your offices) went above and beyond to make sure our packages arrived on time and even packaged the items so that it would be less expensive for us in the long run. The programs and book marks were very high in quality and we received many compliments from friends and family. When my aunt recently passed, I again chose Disciple Press for the funeral programs, your company has many more choices than other companies and if you choose to customize the order, your site is user friendly as well. Lucy, again assisted with shipping due to delays with the US Postal Service and you have been such a blessing during a difficult time.
- Alvin MacNevin
Thank You for the quality and fast service. The memorial cards I ordered looked excellent. The conversation I had was very informative and helped a lot. I would recommend your company to anybody that needs your service.
- Jason White
I just want to take a quick moment and send a thanks to you! We received the programs today, and everything looks absolutely stunning. The work you did on the photo insert is amazing— it's so clear! The family requested I immediately send out thanks, as it looks beyond anything we expected and exactly as my grandfather would have wanted. Warm Regards Jason White
- Sherry Beaupre
Could not be any more happy with the product or the customer service. Beautiful memory cards for my dad. Arrived early. they look amazing. I had questions and had to call while creating them, so patient and helpful. Can't say enough... THANK YOU
- Kelly Nemetz
We received an order of no fold memorial programs for my mom's celebration of life. We are extremely satisfied with how well they turned out. It will be a wonderful keepsake to give to family and friends. Thank you so much Disciple Press.
- Felesha Johnson
What a blessing to find Disciple Press just by a typical internet search! I was just looking for a template to create a program for an upcoming memorial service. I was very impressed by Disciple Press' designs and text/picture formatting options. I used the self-design process which was understandable and user friendly. The two short tutorials were also very helpful. I ordered both the 8 - page program and a mounted Memorial poster. I had also chatted with Aaron, my service rep, who was responsive, accommodating and committed to my satisfaction. I submitted my orders on a Weds and I received them by that Friday. Lastly, both myself and my husband were floored by the final products (both in paper quality and vibrant printing colors). I would definitely recommend Disciple Press and plan to pass their information along to others. Thank you for your service! You all made a difficult time, that much more manageable. ~Felesha (Southern Maryland)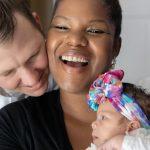 - Liane Trauth
Thank you DisciplePress. You were professional, prompt, and flexible during this tough emotional time in my life. The prints are beautiful - great job!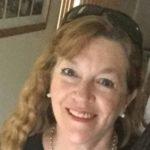 - Jackie Wilson Summerour
Just received the memorial cards and bookmarks. My Mom was an avid reader, so especially appropriate. Absolutely beautiful!!! Thanks so much!!!
- Valerie Haines
Please tell Aaron thank you very much! Received the bookmarks for my mother's memorial yesterday and they are BEAUTIFUL. They turned out perfect with his help and will be a wonderful keepsake for family and friends.
- Randy Violette
Just received our memorial cards. Very Impressed, and Very Professionally done!! Thank you again!! Highly recommended!!!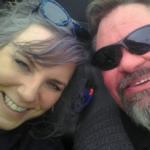 - Laura Teal
Thank you! Aaron was patient and wonderful to work with… grateful to have resources like DisciplePress during difficult times.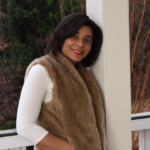 - Maria Wright
Aaron was AMAZING! I needed a program to be created, printed, and shipped within three hours. Aaron took on the challenge and was great during the entire process. I really appreciated his thoughtfulness and kindness during this difficult time for our family. He was extremely helpful and knowledgeable! And we were happy with our programs. I would definitely recommend DisciplePress.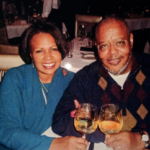 - Michelle Benning
I highly recommend DisciplePress. Here is my story. . . Last week, I was in desperate need of a funeral program for my mother-in-law's funeral on Friday. I attempted to work with someone locally without success. DisciplePress popped up in my email, I contacted them, spoke with Aaron and my stress level immediately diminished. I explained my problem and need to have the programs the next day in order to take them with me to the funeral. Aaron's first words were, "I want to help." He was kind, empathetic, compassionate and had a sense of urgency. I sent Aaron, the text for the program, uploaded the photos and within only 4 hours, my program was created, assembled, printed and packaged waiting for FedEx to pick them up. The next day, Tuesday, I received my 100 beautiful programs and had them with me to give out at the funeral on Friday. The feedback was amazing – everyone LOVED the programs! There were people who wanted more to give to others who could not attend the service. I am about to order more copies right now. Thank you DisciplePress, Thank you Aaron. I highly recommend you and would definitely use you again without question. Thank you again!!
| | |
| --- | --- |
| Weight | 5 lbs |
| Dimensions | 8 × 5 × 4 in |
| Customization | I will customize myself, Customize for me |
| Paper Type | Matte Card Stock, Glossy Card Stock, Laminated (Glossy) |
| Rounded Corners? | Yes, No |
| Add Envelopes? | Yes, No |
| Quantity | 25, 50, 100, 150, 200, 250, 300, 400, 500 |