Thank you DisciplePress. You were professional, prompt, and flexible during this tough emotional time in my life. The prints are beautiful - great job!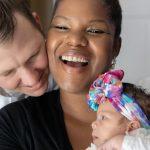 - Liane Trauth
Just received the memorial cards and bookmarks. My Mom was an avid reader, so especially appropriate. Absolutely beautiful!!! Thanks so much!!!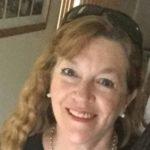 - Jackie Wilson Summerour
Please tell Aaron thank you very much! Received the bookmarks for my mother's memorial yesterday and they are BEAUTIFUL. They turned out perfect with his help and will be a wonderful keepsake for family and friends.
- Valerie Haines
Just received our memorial cards. Very Impressed, and Very Professionally done!! Thank you again!! Highly recommended!!!
- Randy Violette
Thank you! Aaron was patient and wonderful to work with… grateful to have resources like DisciplePress during difficult times.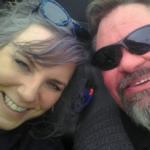 - Laura Teal
Aaron was AMAZING! I needed a program to be created, printed, and shipped within three hours. Aaron took on the challenge and was great during the entire process. I really appreciated his thoughtfulness and kindness during this difficult time for our family. He was extremely helpful and knowledgeable! And we were happy with our programs. I would definitely recommend DisciplePress.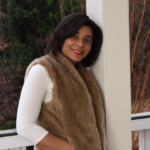 - Maria Wright
I highly recommend DisciplePress. Here is my story. . . Last week, I was in desperate need of a funeral program for my mother-in-law's funeral on Friday. I attempted to work with someone locally without success. DisciplePress popped up in my email, I contacted them, spoke with Aaron and my stress level immediately diminished. I explained my problem and need to have the programs the next day in order to take them with me to the funeral. Aaron's first words were, "I want to help." He was kind, empathetic, compassionate and had a sense of urgency. I sent Aaron, the text for the program, uploaded the photos and within only 4 hours, my program was created, assembled, printed and packaged waiting for FedEx to pick them up. The next day, Tuesday, I received my 100 beautiful programs and had them with me to give out at the funeral on Friday. The feedback was amazing – everyone LOVED the programs! There were people who wanted more to give to others who could not attend the service. I am about to order more copies right now. Thank you DisciplePress, Thank you Aaron. I highly recommend you and would definitely use you again without question. Thank you again!!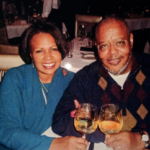 - Michelle Benning
We understand how important it is that the product you receive is of top notch quality. We have some of the best equipment on the market to ensure the highest quality prints.