Gifted! There is no other way to describe the work behind the programs received! Words cannot express the depth of our gratitude. Thank you Father God for this business and for the humble minded Christian's that work behind the scenes.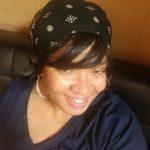 - Miss Gamble
At a time of loss as well as memories of a loved one, so many things are being organized, as the time nears for a celebration of life, or in loving memory obituary brochures. I searched through many websites and came across Disciple Press. The representative was very understanding, professional, and helpful. My brochures reached in a timely manner, and the work done in such a short time was above amazing. I am very happy with the service provided by Disciple Press, and I would definitely recommend to many, as well as purchase other products offered by this outstanding company, Thank you for such great service. May God continue to bless your business.
- Lorraine Mitchell
I was searching online for two days for a specific Spanish Mary memorial card for my Grandmother and could not find it. I stumbled on disciplepress.com and Aaron and his chat box popped up. I explained what I was looking for and Aaron was so helpful and guided me on how I would be able to design the card with the pictures that I wanted. I easily placed the order and received a proof within minutes! I responded to the email with one tiny change and received an immediate response that the change had been made and my order was sent to print. I received my custom order less than 24 hours later and am EXTREMELY happy and grateful for the excellent quality and service! Will use again and definitely recommend!
- Maria Bido
The family of Angelene E. Bennett truly thanks God for your extremely helpful assistance and professionalism. We will recommend your company anytime, anyplace and to anyone! Thank you for allowing God the Father, God the Son and God the Holy Spirit for using you to glorify Him in such a time as this. J. Gale Bennett-Harris
- J. Gale Bennett-Harris
This is my second time using your services and even though my heart is heavy, I have nothing but praise for your products and staff. A few months ago, I lost my mother in law and Lucy (from your offices) went above and beyond to make sure our packages arrived on time and even packaged the items so that it would be less expensive for us in the long run. The programs and book marks were very high in quality and we received many compliments from friends and family. When my aunt recently passed, I again chose Disciple Press for the funeral programs, your company has many more choices than other companies and if you choose to customize the order, your site is user friendly as well. Lucy, again assisted with shipping due to delays with the US Postal Service and you have been such a blessing during a difficult time.
- Kimberly Silas
Thank You for the quality and fast service. The memorial cards I ordered looked excellent. The conversation I had was very informative and helped a lot. I would recommend your company to anybody that needs your service.
- Alvin MacNevin
I just want to take a quick moment and send a thanks to you! We received the programs today, and everything looks absolutely stunning. The work you did on the photo insert is amazing— it's so clear! The family requested I immediately send out thanks, as it looks beyond anything we expected and exactly as my grandfather would have wanted. Warm Regards Jason White
- Jason White
Could not be any more happy with the product or the customer service. Beautiful memory cards for my dad. Arrived early. they look amazing. I had questions and had to call while creating them, so patient and helpful. Can't say enough... THANK YOU
- Sherry Beaupre
We received an order of no fold memorial programs for my mom's celebration of life. We are extremely satisfied with how well they turned out. It will be a wonderful keepsake to give to family and friends. Thank you so much Disciple Press.
- Kelly Nemetz
What a blessing to find Disciple Press just by a typical internet search! I was just looking for a template to create a program for an upcoming memorial service. I was very impressed by Disciple Press' designs and text/picture formatting options. I used the self-design process which was understandable and user friendly. The two short tutorials were also very helpful. I ordered both the 8 - page program and a mounted Memorial poster. I had also chatted with Aaron, my service rep, who was responsive, accommodating and committed to my satisfaction. I submitted my orders on a Weds and I received them by that Friday. Lastly, both myself and my husband were floored by the final products (both in paper quality and vibrant printing colors). I would definitely recommend Disciple Press and plan to pass their information along to others. Thank you for your service! You all made a difficult time, that much more manageable. ~Felesha (Southern Maryland)
- Felesha Johnson
Thank you DisciplePress. You were professional, prompt, and flexible during this tough emotional time in my life. The prints are beautiful - great job!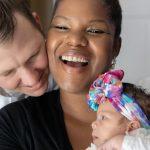 - Liane Trauth
Just received the memorial cards and bookmarks. My Mom was an avid reader, so especially appropriate. Absolutely beautiful!!! Thanks so much!!!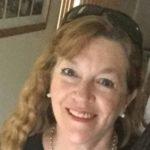 - Jackie Wilson Summerour
Please tell Aaron thank you very much! Received the bookmarks for my mother's memorial yesterday and they are BEAUTIFUL. They turned out perfect with his help and will be a wonderful keepsake for family and friends.
- Valerie Haines
Just received our memorial cards. Very Impressed, and Very Professionally done!! Thank you again!! Highly recommended!!!
- Randy Violette
Thank you! Aaron was patient and wonderful to work with… grateful to have resources like DisciplePress during difficult times.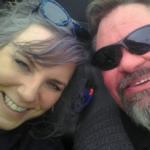 - Laura Teal
Aaron was AMAZING! I needed a program to be created, printed, and shipped within three hours. Aaron took on the challenge and was great during the entire process. I really appreciated his thoughtfulness and kindness during this difficult time for our family. He was extremely helpful and knowledgeable! And we were happy with our programs. I would definitely recommend DisciplePress.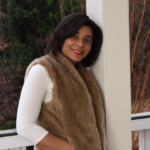 - Maria Wright
I highly recommend DisciplePress. Here is my story. . . Last week, I was in desperate need of a funeral program for my mother-in-law's funeral on Friday. I attempted to work with someone locally without success. DisciplePress popped up in my email, I contacted them, spoke with Aaron and my stress level immediately diminished. I explained my problem and need to have the programs the next day in order to take them with me to the funeral. Aaron's first words were, "I want to help." He was kind, empathetic, compassionate and had a sense of urgency. I sent Aaron, the text for the program, uploaded the photos and within only 4 hours, my program was created, assembled, printed and packaged waiting for FedEx to pick them up. The next day, Tuesday, I received my 100 beautiful programs and had them with me to give out at the funeral on Friday. The feedback was amazing – everyone LOVED the programs! There were people who wanted more to give to others who could not attend the service. I am about to order more copies right now. Thank you DisciplePress, Thank you Aaron. I highly recommend you and would definitely use you again without question. Thank you again!!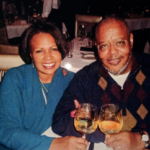 - Michelle Benning
We understand how important it is that the product you receive is of top notch quality. We have some of the best equipment on the market to ensure the highest quality prints.